American hairless Terrier Club of America,Inc.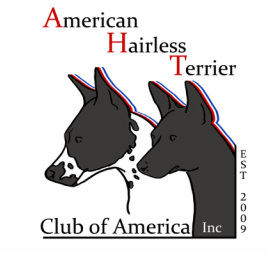 AHTCA MISSION
The mission of the AHTCA is to encourage and promote the responsible ownership and breeding of pure-bred American Hairless Terriers and to do all possible to bring their natural qualities to perfection, in accordance with the standards of the breed.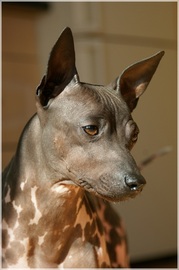 The American Hairless Terrier originated in the South as a natural variation of the Rat Terrier, this completely hairless dog (some may have eyebrows and whiskers) is a lively, intelligent and friendly companion that is often the perfect answer for those with allergies.
The breeding of the American Hairless Terriers (AHT) began in earnest in the early 1970's when a hairless puppy was born into a litter of mid-size Rat Terriers. This was not the first hairless puppy born to these parents, but it was the first to be given to a couple in Louisiana, Edwin and Willie Scott, who immediately fell in love with this female puppy and named her Josephine. Josephine became the foundation for the American Hairless Terrier breed.

The AHT is well known for its propensity for fewer allergic reactions than other breeds, allowing them into homes once denied. This combined with their intelligence and ease of care make them perfect companions while maintaining the drive to excel in performance events.



---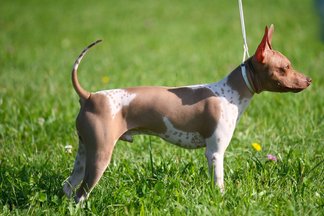 The American Hairless Terrier (AHT) stands 12" to 16" at the shoulder
The American Hairless Terrier (AHT) is slightly longer in body than tall at the shoulders
The American Hairless Terrier (AHT) is shown on the Table

The American Hairless Terrier has been competing in the Terrier group on January 1, 2016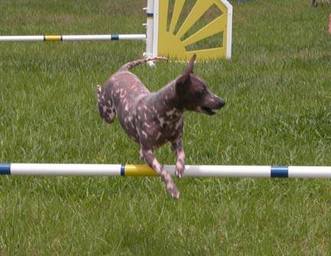 Intelligent, trainable and enjoys activity such as obedience & agility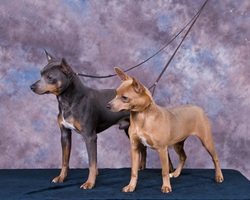 The American Hairless Terrier (AHT) comes in 2 varieties. Every hairless breed has a coated variety and this is ours.
The coated variety is lovingly called the Coated Carrier by AHT Fanciers. Although it is fully coated it carries the hairless gene. A coated dog that lacks a full coat is to be seriously faulted.
---